Warrior Up!: Phase Two
Peek behind-the-scenes into production & post-production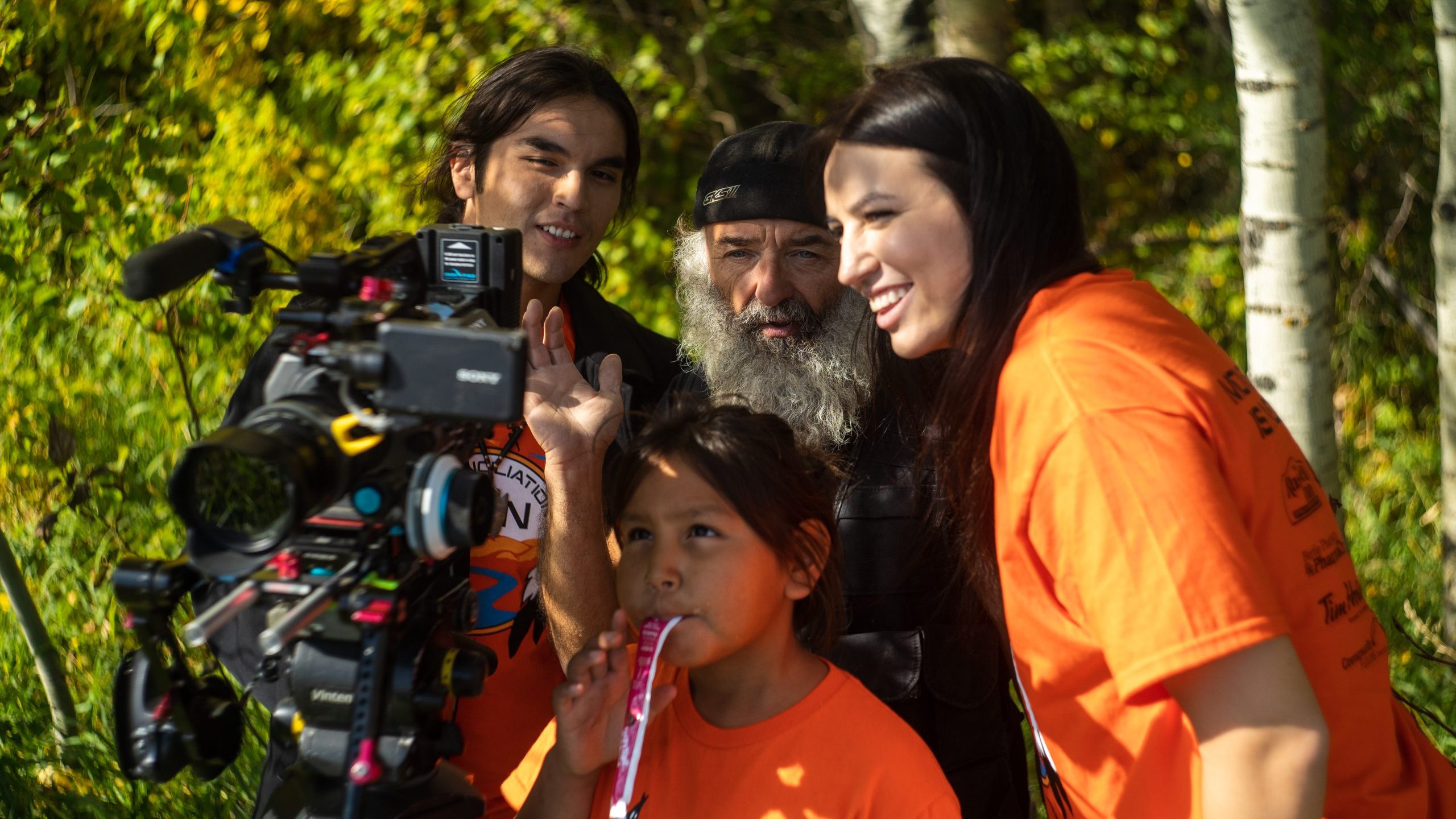 First: filming by the numbers
It's been 13 shoots in 9 provinces, 1 territory and 5 US states,
Filmed over the past 8 months,
Led by 7 talented field directors and several top-notch camera crews,
Gathering an average of 12 hours of footage over 3 days per shoot,
Fronted by our 3 talented young hosts,
And capturing the adventures of 20 inspiring youth making a difference in their communities!
That's what behind-the-scenes at Warrior Up! looked like in production! You can see some shots of that process here.
AND NOW: Into the edit suites!
 And now series writers/ producers Maureen Marovitch and David Finch are carefully parsing through the footage and putting together editing scripts. Our creative editors James Malloch and Jesse Bochner take those scripts and over several days shape the many hours of footage into first edits, called rough cuts. They've been editing to music curated by David Hodges and created by several talented Indigenous musicians who've been part of the N'we Jinan Artworks. (we can't wait to share more about them and their music in the future!)
Our broadcaster APTN gives their feedback on each episode and then we'll do some trimming to create fine cuts and finally 'picture locks'. That process will continue through April alongside our graphics team at Avenue8. Meanwhile our on-line editing team at Rev13Films and sound editor Bruno Martel will start their work to make the series look and sound amazing.  It really does take a big team to create a series!
We'll give you a peek into more of those processes and how versioning it all into Inuktitut works later this spring. But for now, we want to thank all the amazing young people, and their supportive families, schools, Reserves and communities who welcomed our camera crews in. We can't wait until we're able to share your stories and help inspire others to warrior up!
"Warrior Up!" is produced by Picture This Productions in association with APTN (the Aboriginal People's Television Network) and with the support of the CMF Indigenous Program and The Shaw Rocket Fund. The 13 part series will be broadcast on APTN and its streaming service lumi in late 2023.
To follow "Warrior Up!" on social media:
Facebook: https://www.facebook.com/WarriorUpTV
Instagram: https://www.instagram.com/warrioruptv/
TikTok: https://www.tiktok.com/@warrioruptv
Twitter: https://twitter.com/WarriorUpTV