Under the Sun
Filming at a family camp and The Rogers Cup!
Summer is a beautiful time to film outdoors!  One project brought us to The Common Ground Centre's special weeklong intergenerational family camp. Our camera team drifted on paddleboards, stretched into yoga, volleyed on tennis courts and darted around the Quidditch field to capture all the fun and wonder of this unique camp. We'll spend the cooler fall months editing the videos that will help more people discover this wonderful all-ages family experience.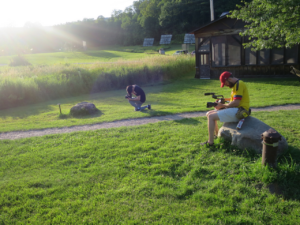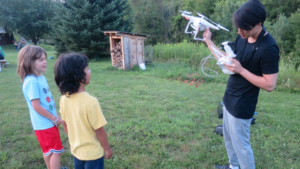 Also filmed under the sun: a Rogers Cup Moment. We followed contest winner Noémie and her family on their once-in-lifetime experience traveling to the IGA Stadium in Montreal, getting a lesson from a pro on centre court, and then enjoying the Rogers Cup live.   Watch the video to see this fun experience unfold!