Sneak peek at "Warrior Up!"
Our TV series premieres at three US festivals.
Three US audiences have the chance to preview an episode.
Warrior Up!, our new 13 x ½ hour documentary series about young Indigenous changemakers across Turtle Island, will be sneak previewed at three film festivals in the US this month! Prior to its TV and streaming launch in Canada in spring on APTN and APTNlumi, audiences in California and Virginia can catch an episode at these festivals: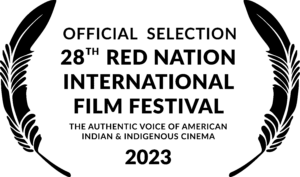 The Warrior Up! series travels to meet inspiring youth across Turtle Island who are making a positive difference in their communities. Hosts Anna Lambe, Joshua Odjick and Joel Oulette find themselves along these inspirational leaders, shooting arrows from horseback, improvising raps, walking the fashion runway and building a pit house, learning just what it means to be a modern day warrior.
The series will launch in both English and Inuktitut versions this spring. We'll keep you posted with all the news on our social media accounts:
Facebook: https://www.facebook.com/WarriorUpTV
Instagram: https://www.instagram.com/warrioruptv/
TikTok: https://www.tiktok.com/@warrioruptv
Twitter: https://twitter.com/WarriorUpTV