Sharing Our Films Online
Some free viewing to help during social isolation
With social distancing and stay-at-home directives across North America, many of us are spending more time onscreen than ever.  There are only so many news reports recommended for anyone's mental health so we're making several of our documentaries and short comedies available for free online viewing. Whether you'd like a thought-provoking social issue documentary, a history lesson or a few laughs, we hope this first batch helps. And when you're done watching these, we plan to upload more in the weeks to come.
Ready to go watch? Click here to view our full list.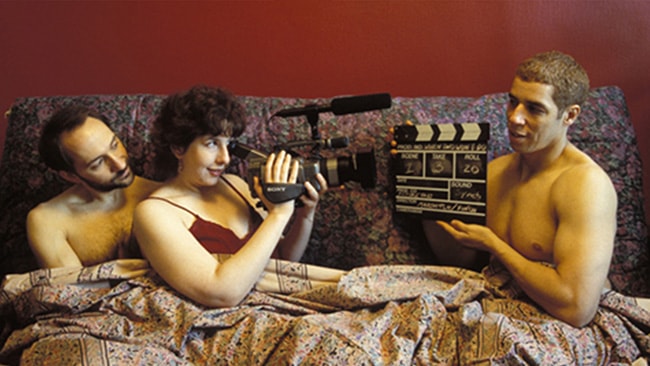 WHEN TWO WON'T DO
Going stir-crazy with your partner?
Watch a documentary exploring multi-partner relationships
DELVE INTO HISTORY
Discover the fascinating life and times of
Louis Cyr, the famed 19th-century strong man in Louis Cyr: The Father of Strength
and the ground-breaking Indigenous actor Jay Silverheels: The Man Beside the Mask
SMILES GUARANTEED
A Canadian Tire money collection becomes an obsession and a
steak-eating contest, see two of our award-winning comedy shorts.
THE INVISIBLE RED THREAD
A heart-warming international adoption story
that's also great for older kids & teens GO NORTH, WAY NORTH
Explore Nunavik and the world of the
Canadian Rangers in Watchers of the North,
a 6 x 30 minute documentary series.
And yes, we are still available for scripting, editing, animation and more. Check out our home page for all the scripting, production and post-production services we can continue to offer during this difficult time.
Keep well and take care,
The Picture This Productions Team