Rogers International Pee-Wee Hockey Tournament
ABOUT
We partnered with Rogers to create a promotional video for the International Pee-wee Hockey tournament, a tournament they have sponsored for over 10 years.
WORKFLOW
We met with both the Toronto and Quebec Rogers Communications teams to discuss their vision for the video; to film a rising star getting ready for the International Pee-Wee Hockey tournament and present the final product on the jumbotron before his game.
We sent a crew to shoot at the Videotron Centre in Quebec City, Quebec. After a site survey of the best locations to film in the arena, we filmed several shots in the locker room, the tunnel and directly on the ice. We even had a fall or two while shooting!
Once the day was over we spent three days editing the video for its release during the tournament.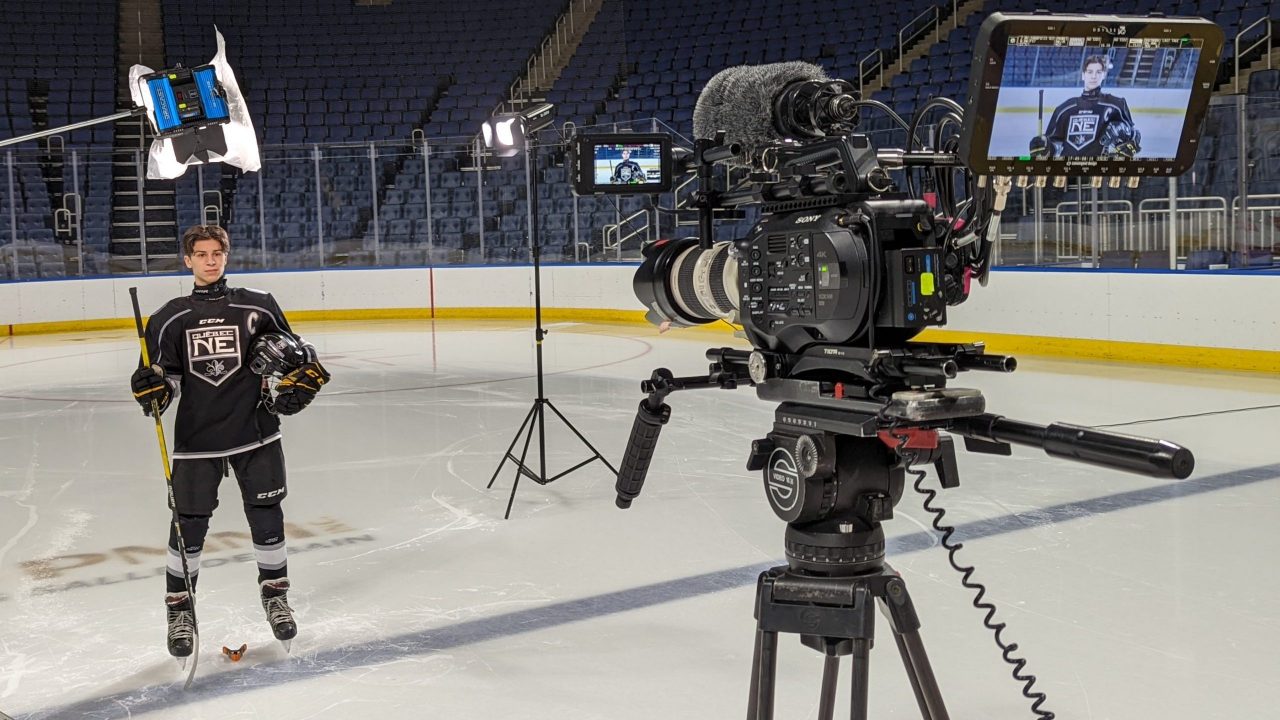 THE RESULT
A short but sweet video of an aspiring Quebec hockey player living his dream of playing in the International Pee-wee Hockey tournament and speaking with his NHL idol, Alexis Lafrenière.