Picture This Productions Named as Montreal Top Motion Graphics Firm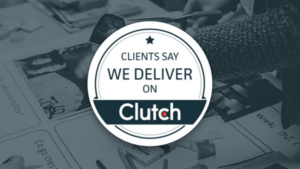 Present-day technological advances push the boundaries of creative innovators. The art of motion graphics has come a long way, and more and more companies are seeing their value and benefits. Motion graphics are ideal to emphasize facts and deliver a strong message. It's a complex art form that can add depth and emotions to your stories.
At Picture This Productions, we aim to inspire, amaze, invigorate, and help you stand out. Since our inception in 1996, we've been at the forefront of Canada's creative space, crafting masterful works and impacting audiences. We believe in the power of storytelling, and that mantra has helped us become a multi-award-winning agency in broadcast and corporate video production.
In light of our efforts, we've been recently hailed as Montreal's highest-performing motion graphics agency on Clutch's 2021 B2B Leaders Awards.
To give you a better understanding, Clutch is a market research platform that focuses on connecting corporate buyers with solution providers. As they only recognize the best, we are truly honoured by this award.
"We're so pleased to be recognized by Clutch! And reading our rankings and reviews through Clutch's verified system are one of the key ways clients connect with us!" — Picture This President and Creative Director Maureen Marovitch.
Moving forward, we want to seize the opportunity to thank our clients. We would not be here today without their support and trust. We dedicate this recognition to them, especially those who took the time to leave us their wonderful reviews on Clutch.