Our newest TV series is officially in production!
We are happy to announce that our new TV series, "Warrior Up!," has begun production!
The show will feature Indigenous youth from all over Turtle Island as they lead their communities in environmental, political and cultural actions by looking to the past and acting towards the future.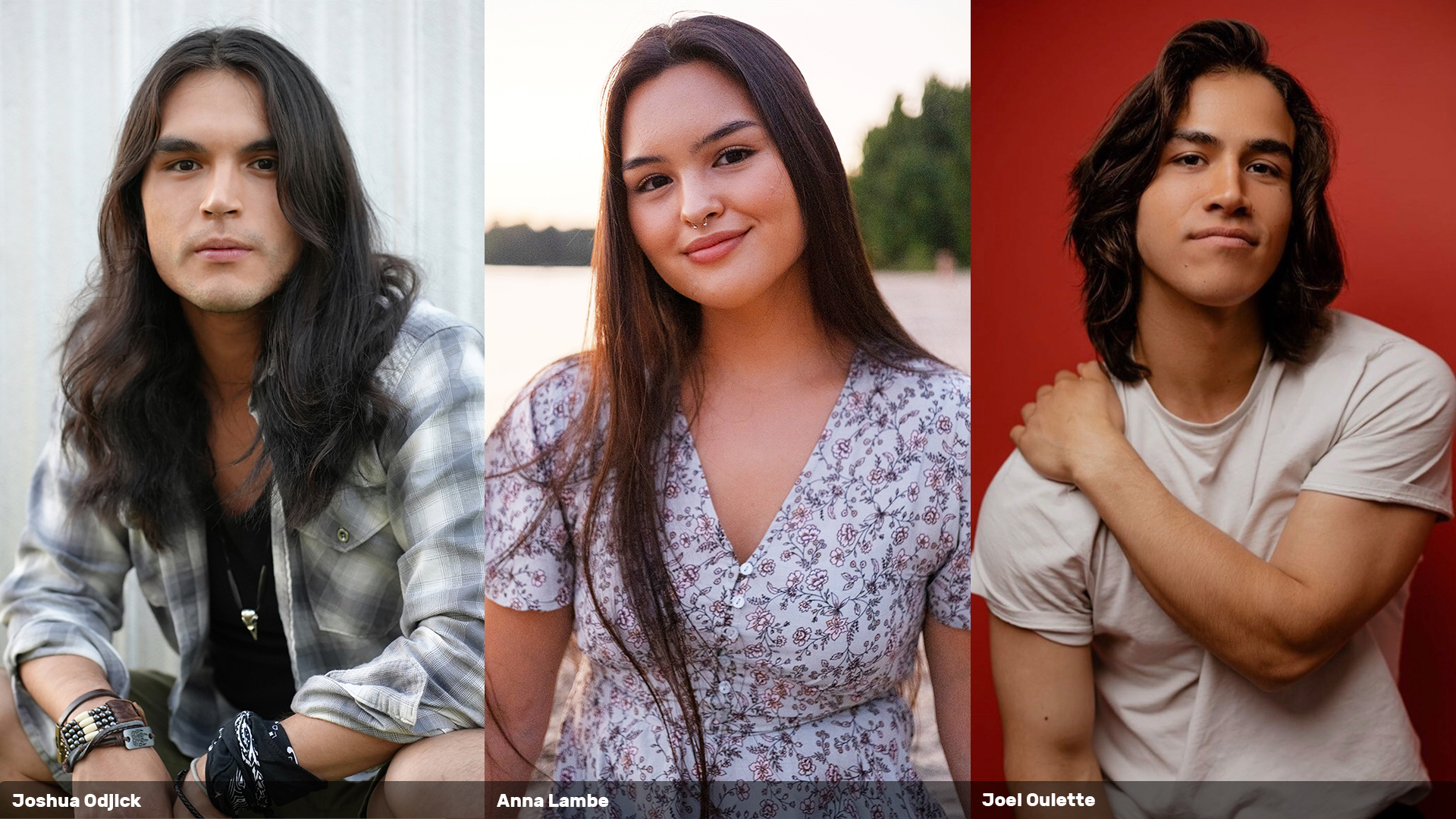 Our talented series hosts helping tell the stories of these inspiring youth are Inuit actress and university student Anna Lambe, originally from Iqaluit and best known for her roles in the film The Grizzlies and CBC's Trickster; actor Joshua Odjick, from the Kitigan Zibi Anishinabeg First Nation, most recently lauded for his performance in the 2021 film Wildhood for which he won the Canadian Screen Award as best supporting actor; and Joel Oulette, who has family ties to the Cumberland House Cree and Red River Métis nations, best known for his role in Alpha and as the lead actor on CBC's Trickster.
Our cameras have just started rolling, but some of the stories our hosts are helping to tell include:
Navaeh Pine, 16, from Garden River First Nation who organized a school-wide day of action for Red Dress Day in honour of Missing and Murdered Indigenous Women and Girls.
Gelgelalus Píxemcal (Talon Pascal), 17, from Lil'wat First Nation who has been learning and now teaching traditional, nearly lost skills like bow making, tanning hides and hunting on horseback.
Following the first all-female Cherokee Nation cycling team, ages 18 to 24, as they battle through the "Remember the Removal Ride," an annual bike ride that commemorates the 1838 forced removal of Cherokee people from their eastern homelands. The team will retrace the Trail of Tears for over 900 miles through seven states.