NEW YEAR, NEW FACES
In welcoming the new year of 2021, we have exciting new faces to announce that are joining us at Picture This Productions!
Introducing the newest member of our team
Welcome to our new production manager, Michael Kong. Michael is making his way back to Montreal from England, where he's lived for the past 18 years. While in the UK, Michael gained extensive experience coordinating the filming of live sporting events, where he planned logistics, managed client relations and ensured the crew got 'the money shot' on location. We are so ecstatic to have Michael join us at Picture This.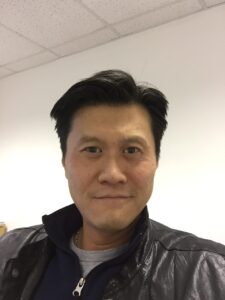 …and a warm hello to our two new student interns
Also, we want to welcome two student interns joining us this winter.
Chloé Emond-Lane (left) is a third-year Communications Studies student at Concordia University. While in the past, she's been a freelance journalist for The Eastern Door, Chloé currently works as the Communications officer for Mikana and volunteers at Concordia's radio station, CJLO.
Emily Lawrence (right) is in her second year, pursuing her Bachelor of Commerce at McGill University. Before interning at Picture This, she worked for several Montreal community organizations managing websites and social media platforms.
Our team can't wait to share our expertise with them!