Montreal Climate March
Montreal Climate March: A historic day filming 500 000 protesters and Greta Thunberg
On September 27, our crew went to the Montreal Climate March to document the largest protest in the city's history, where thousands flooded the streets. Specifically, we provided production services, including production coordination, two camera/sound teams, and field producer for Upworthy.
So, from a variety of vantage points, the camera crews captured interviews of passionate participants and Greta Thunberg's speech. Finally, we will use the footage as a part of a video series for Upworthy in the near future.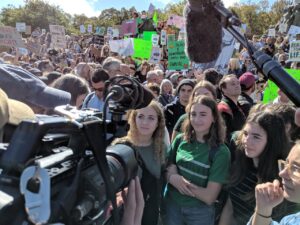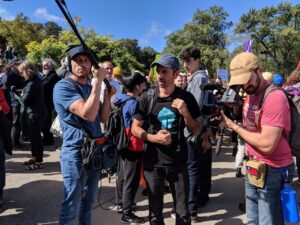 Contact us if you want to collaborate with us on your next video production.