Diary of a TV Series Intern
Dawson College Student Dinah Sam spent several days in March and April as an intern/trainee on our upcoming APTN youth series "Warrior Up!" Currently studying in Montreal and from the Cree Nation of Chisasibi, Quebec, we asked Dinah what she gained in the experience. She wrote this short piece: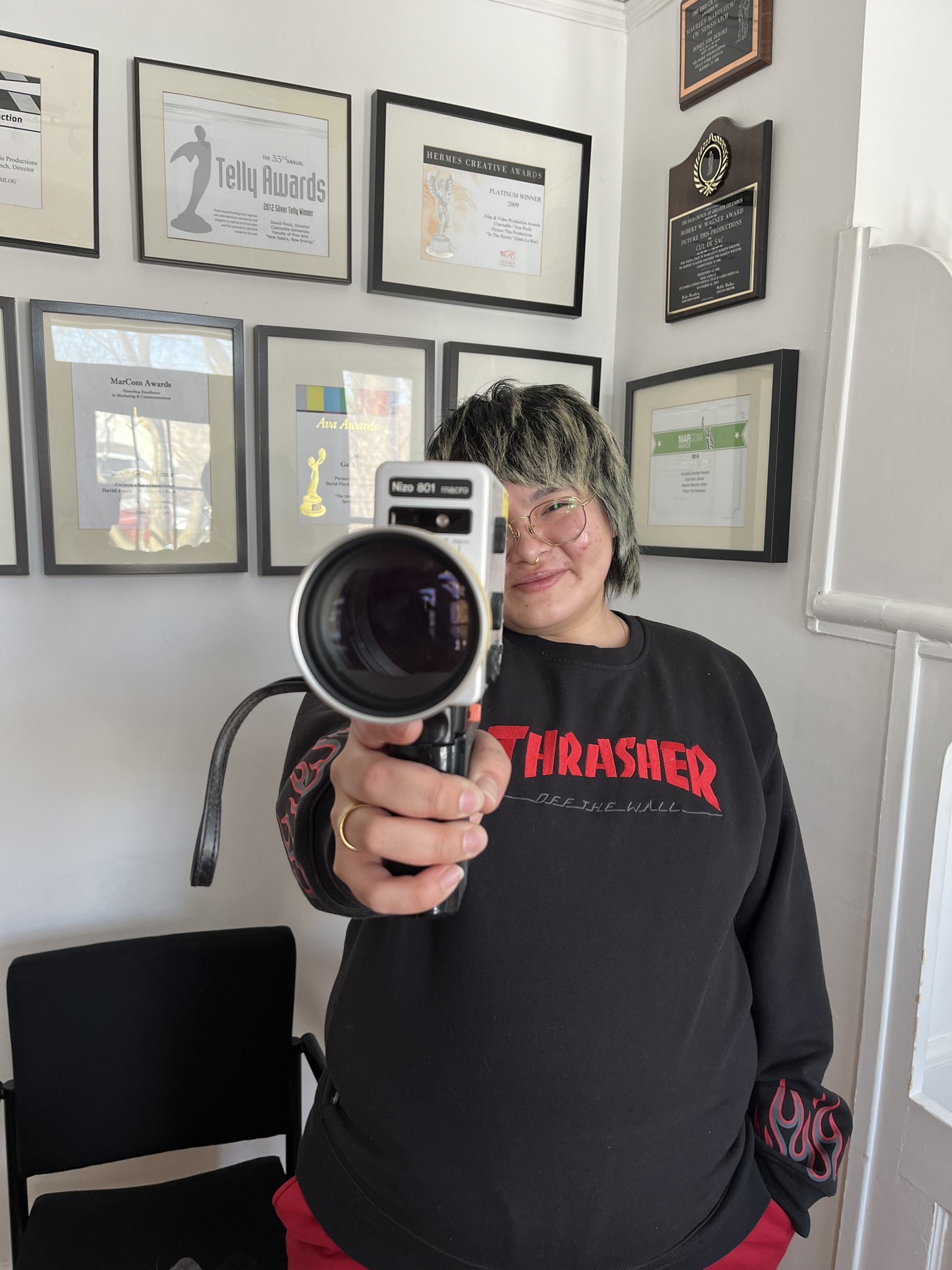 "When I was going into my internship, I hoped for nothing more than to learn a little bit of knowledge and gain some experience. I always felt like movies and film were always more of a hobby for me but after this work experience I now know that I can still go very far with my desire to go into the film industry.
During my first few weeks at Picture This Productions I was welcomed into a great work environment, with warm smiles, and a gentle giant (aka Queenie, the 73 lb dog) greeting me at the top of the stairs every morning. I was able to sit in with the editors and I'd watch them work on different tasks. The editing task that I enjoyed doing the most involved looking for music – I had to find the "right sound" for the "right visuals", and I had a lot of fun with it.
The experience I enjoyed the most was being able to go on an actual shoot with the whole crew. Being on a set for the first time was very cool as well as being apart of the crew. Series co-host Anna Lambe's greenscreen filming and Inuktitut voice recordings were so amazing to be a part of. I think it's incredible how the episode will also be broadcast in an Indigenous language. Although the double-shooting process was a little bit difficult, I bet the outcome will be so much greater.
Learning about how a series is made is A LOT of work behind-the-scenes: 12-hour shoots, greenscreens, voiceovers, and so much more! It's crazy once you see the amount of work that is done on a set and during post-production. Although I only interned for a couple of weeks I feel as though I have learned a lot from this experience. I personally think everyone should experience doing an internship at least once in their lifetime. Not only is it great experience but it also gives you a "look into the future" and you can see if you would enjoy doing that type of work."
Dinah Sam