8 Signs It's Time To Update Your Training or Promotional Video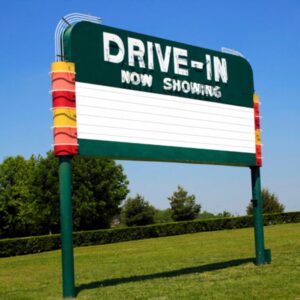 You spent good money on a training or promotional video a few years back, and it's served you well. But how do you know when it's time to update or revamp it? Here are eight telltale signs that you need to create new video content for your site, non-profit or company:
1. It's too long 
If it's a promotional video and it's longer than 2 minutes, it's time for the chopping block. Nowadays, people want to get in and out of viewing a product or promotional video quickly, or else your video risks being zapped halfway through. But wait, you say, we have so much info to get across! No problem-just break it all down into smaller, bite-size videos in the 0:45-2:00 range. You may even be able to repurpose and re-edit your previous video and footage.
2. It's too boring
No one likes to hear their past corporate promotion was a bit of a yawn, but it happens often in the corporate and non-profit world, especially when the strong pull to play it safe overwhelms the need to catch or keep viewer's attention. And it's important to remember that video styles, like fashion, do change. Consider whether a different format, moving to an animated 'explainer video' or , working with a presenter or actors might give your video new energy. Sometimes redoing the music and reworking the editing pace can breath fresh life into your messaging.
3. New logo or branding
If you've gone to the work of having your logo and look redesigned, your video should reflect that new styling. If you can't redo the whole video, consider just updating the graphics.
4. You've Moved!
If you've moved to a new location, that could mean a few things: you have new premises to show off, new products and/or a new showroom. Any of the above are a great reason to let clients peek into your new facilities and learn more about your new services or products via a video.
5. Changes in Staffing
If your video features staff members who are no longer with the company, it may well be time to redo the video- to keep your corporate image professional and up to date, and also possibly for legal reasons. And if you have new key team members who've just signed on, a new video is a great way to get them into the spotlight.
6. You've Gone International
Have you opened offices in other cities or countries? You can spread the word around the globe with video, perhaps also adding versioning into more languages to make it understandable at all your new offices and regions.
7. Growing workforce = more videos
If you've recently expanded your workforce, you may soon see a pressing need for new training videos. A video or short series of videos can help get all the new recruits up to speed and onto a level playing field in terms of company etiquette, training standards and modus operandi. If you are outsourcing to freelancers or contractors locally or across the globe, training videos can help ensure even standards among a far-flung team.
8. Year End Budget Surplus
Not everyone has this desirable 'problem', but some companies find themselves at their year end with marketing or communications surplus monies and no project to spend it on. This would be a great time to look at your marketing materials and see if a new video or video series would be the right project for your coming year's sales, marketing and promotional efforts. While you're at it, be sure to budget a little extra towards social media promotion, SEO and statistical tracking to make sure the video gets to as many eyeballs as you need to see it.
Ready to talk about revamping your videos? Contact us for some advice and a free quote on how to get things rolling.